Clopay, a Brand Name that you Can Swear By
In a world that's become saturated with garage door manufacturers left and right, it can sometimes be difficult to make a decision which brand to trust – especially since making the wrong decision can often lead to something more disastrous than a simple mistake. This is why at Garage Door Repair Arrowhead, we are always committed to giving you the best selection, and when it comes to garage doors in general, Clopay is a brand that outshines the rest. As North America's leading manufacturer, there is no denying the fact that Clopay brand garage doors tend to exude quality. They've had years to properly implement their methods and they're a manufacturer that learns from each and every mistake – to the point that you can hardly remember a time when they did not excel.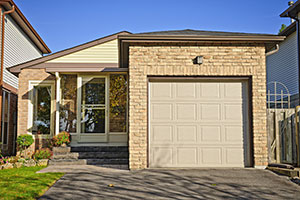 Are you looking for overhead garage doors or perhaps steel coiling doors? Among all of the products that Clopay provides, these two particular products are their specialties and it definitely shows. The quality and durability of these two particular products rises above the products of most other manufacturers, which is why Clopay continues to be one of the most popular brands out there. These doors will fit handily in your home since the style is modifiable to make it fit like a glove. The prices are fair and reasonable, so it will definitely fit your budget.
A Manufacturer of Multiple Specialties
The quality doesn't cease with the steel coiling or overhead garage doors however – not even close. You name it; Clopay can most likely provide it. Are you looking for garage doors with certified fiberglass for absolute quality? They're available and we can provide it. How about steel entry doors to give your garage doors even more character? Clopay has it available and then some. Is maintenance an issue because of the seemingly complicated materials used in the production of these garage doors? The truth is the exact opposite as Clopay ensures that maintenance is almost a non-issue with the extreme quality of their garage doors.
As if that wasn't enough, you have a freedom of design that most manufacturers simply cannot provide. Clopay offers you a variety of choices that would make any other garage door manufacturer seethe with envy. Alongside these choices to the design and material used for your garage doors, it even provides options for insulation. This means that you will easily be able to get your money's worth from these types of garage doors because of all the energy that you will save from its use.
We are very happy to provide Clopay's products to anyone who is willing to give it a chance, and we are more than happy to recommend it to anyone who is still on the fence. Clopay's stamp of quality is something that just can't be denied.